Top 10 Popular Outdoor Curtains for Fall
Oct 09,2023 | snowcityshop
Fall is the official gloomy season! But let it not hit you! Take on a patio revamp project to add life and colors to your patio before the spring crawls in. You'll require many things and accessories to carry out the renovation, such as flooring, adornments, and, most importantly, curtains.
Curtains might not have been on your list, but these are crucial. Whether it's the sun glare, wind or rain, temperature control, or insect protection, no other accessory can do it better than outdoor curtains.
And its aesthetic appeal — That is another story. We've brought you the most comprehensive guide to help you have all these pluses in your outdoor patio curtains. Learn about various sorts of outdoor curtains, and decide which one to go for! So, let's get it cracking!
Explore SnowCity — The All Under One Roof Solution for Outdoor Curtains
Before we reveal the curtains for you, let us disclose the ultimate place that offers you an unbelievably diverse variety of outdoor drapes.
SnowCity is a brand committed to creating detail-oriented, high-end products aimed at improving outdoor life. SnowCity believes in bridging forward the outdoor leisure products that aid in creating setups where memories are cherished forever.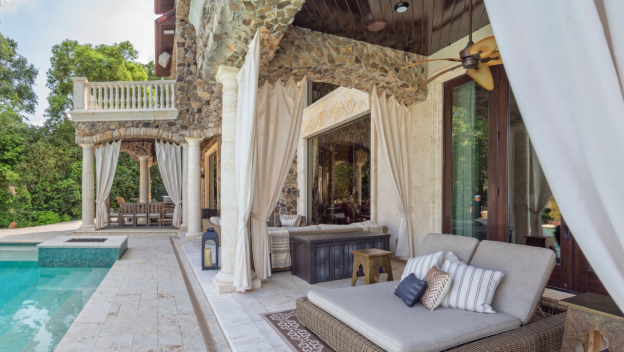 To be more precise, SnowCity offers you a wide range of over 260 colors. Besides, the curtains are made with durable fabrics that are UV, shrink, fade, and stretch resistant. Also, thoughtfully designed in 3 ways, the curtains will be picked according to your requirements.
The options below are proudly brought to you by SNowCity. Let's unwrap them!
Why Outdoor Curtains by SnowCity?
Learn why should be SnowCity your ultimate pick for outdoor accessories such as curtains. SnowCity is the manufacturer that brings quality outdoor accessories to your doorstep. Made with the finest fabric and high-end technology, the SnowCity Curtains are the ultimate products for your patio, gazebo, porch and other outdoor facilities.
These curtains are waterproof, wear-resistant, have high sun-blocking capacity, and are available in a huge variety. They have been tested for sunlight endurance by keeping them in the sun for 2,000 hours.
List of Top 10 Popular Outdoor Curtains for Fall
1. Outdoor Sheer Curtain — The Milk Yarn Magical Curtain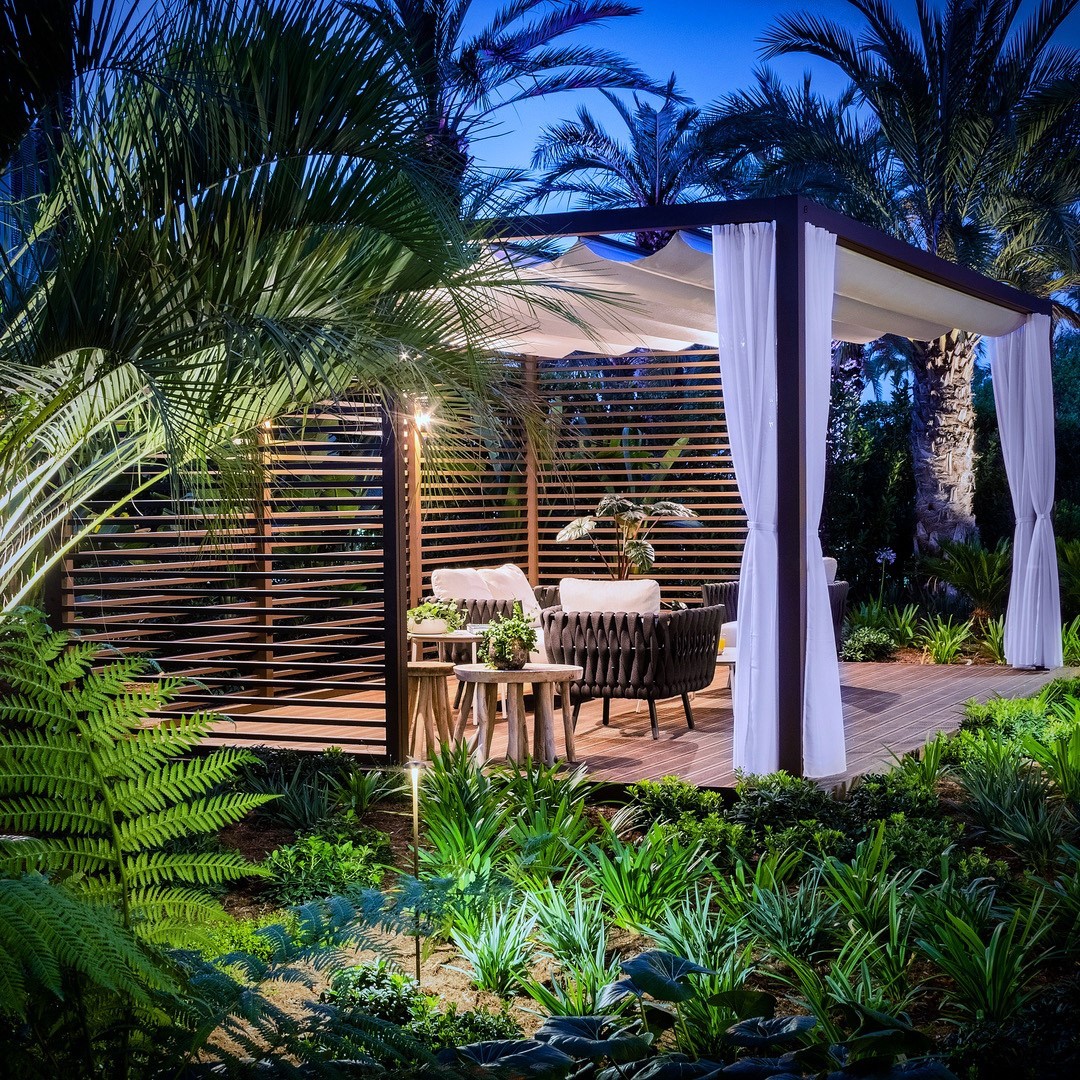 Allowing only 70% light to illuminate your patio, gazebo, or other outdoor facilities, this sheer curtain is one of its own kind. Made with the finest Milk yarn, this curtain is extremely lightweight. But that doesn't make it prone to wind.
Its fantastic make gives it a volume and weight great enough to stand against strong wind currents. Also, it's water-resistant, so Snowcity brings you ultimate protection against moisture and mildew.
Available in three header designs and various sizes, the sheer curtain can be a perfect addition to your outdoor setup if you're seeking an option offering both privacy and a view in one package.
2. Bamboo Pengi Fabric Curtain — The Water and Heat resistant Outdoor Drape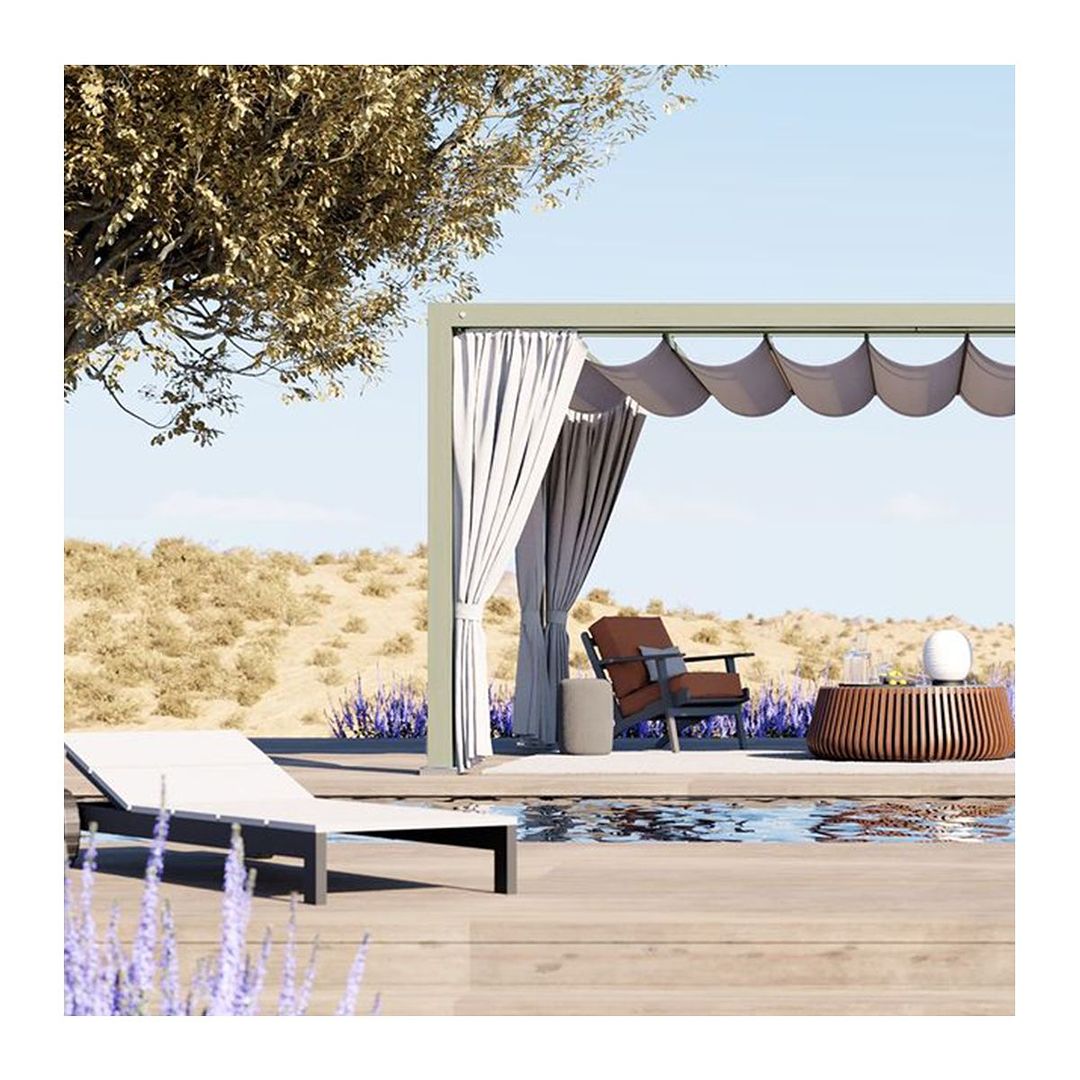 SnowCity masters the skill and technique of developing dedicated outdoor fabrics, and Pengi Bamboo is one such fabric. With its focus on blocking sunlight and water resistance, this curtain has been made after passing it through a score of processes. One such process is DuPont Teflon nanotechnology to achieve level 4 waterproofing.
It is legit calling the pengi bamboo fabric sunlight resistant because it has passed the 2000 hours of sunlight testing with flying colors.
Available in many appealing colors, the outdoor curtains in bamboo fabric are suitable for all seasons. Add it to your cart if you think it's the one!
3. Striped Curtain — Breaking the Monotony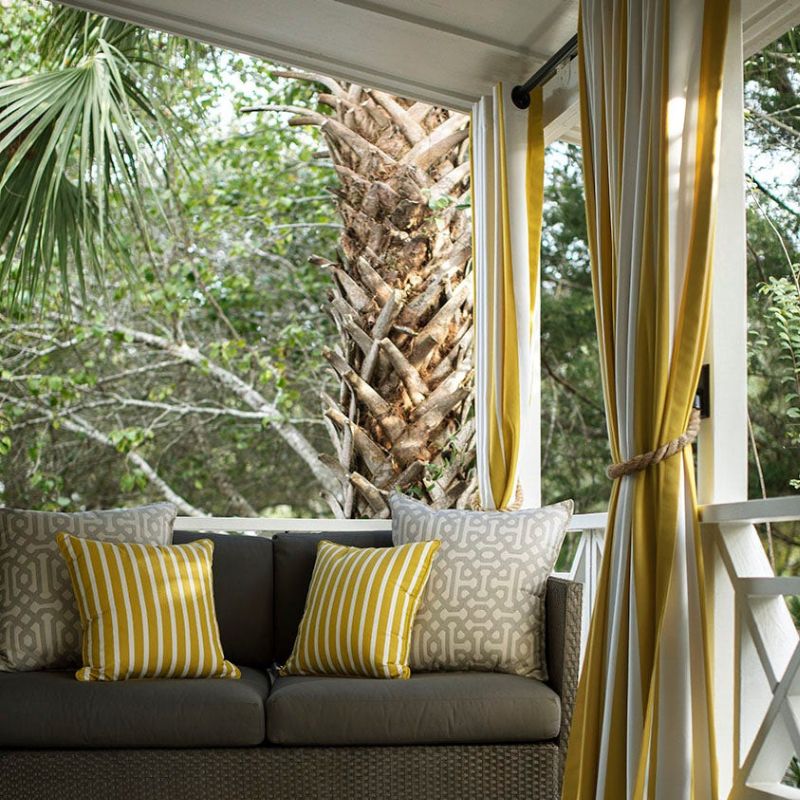 Want some more drama? Shop the striped curtain! These striped outdoor curtains for your patio, gazebo, and other outdoor setups in various colors are must-haves if you love going the other way.
Contrary to conventional curtains, striped curtains are the most intriguing and visually appealing options. But that's not it. Made of 100% CS Trevira Polyester fiber, the curtain epitomizes durability and wear resistance. This thick fabric offers an 8–90% light blockage, making it the best accessory to conceal your patio.
Available in three different header designs and a variety of sizes, this striped curtain in your favorite color can instantly elevate the sight of an ordinary-looking landscape. So grab it before the stock runs out.
4. Thermal Curtain — Jack up for Winter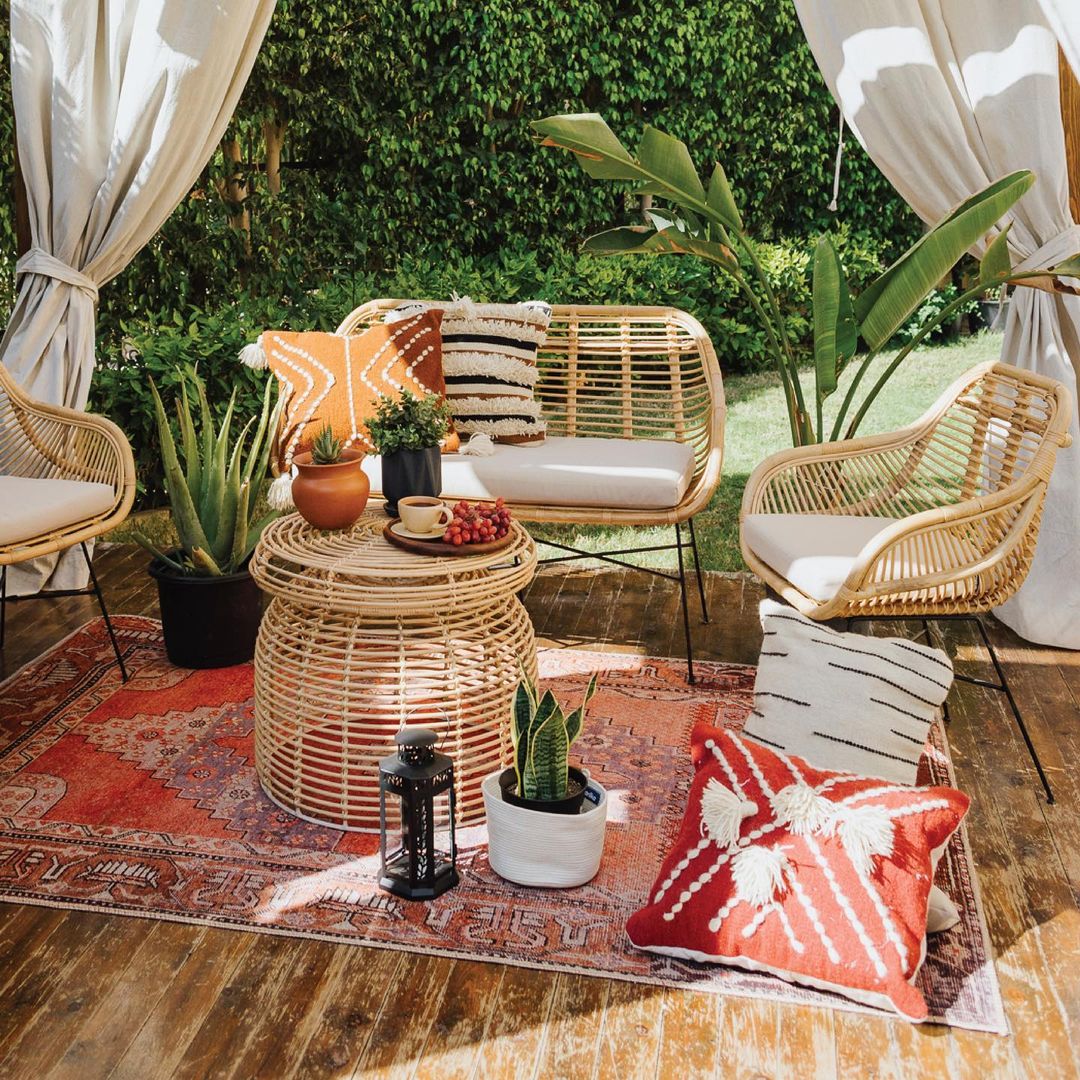 The evening tea on the patio during winter is love! And if you're someone who believes in preparing things beforehand, we've got something for you. The thermal Curtains by SnowCity are the most popular accessories in terms of their thermal conductivity and winter relevance.
Made with high-quality polyester fiber, this curtain is lined with thick sued, which makes it more insulating with a capacity of 70% insulation. Also, it blocks the light by 98%, providing you with the perfect conditions to enjoy outdoors in the chilly weather.
5. The Grommet Top and Bottom Curtain — Design Exclusive for Windy Areas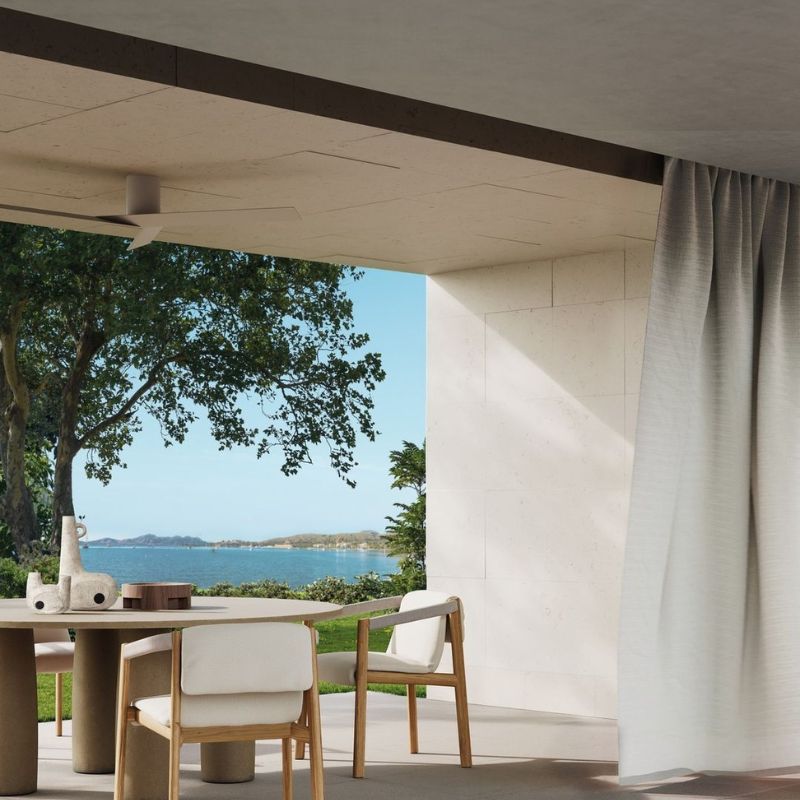 Gusty winds are fun, but only when they aren't tickling your patio's curtains. Let not the naughty winds be a reason for your discomfort outdoors. Grab the grommet top and bottom curtain at SnowCity.
Besides being made with exceptional fabric and technology, this fool-proof design is a great win in itself. Keeping the curtains positioned, the design is thoughtfully executed so you can enjoy both privacy and the outdoors' serenity together.
Outstanding qualities like shading, waterproofing, UV protection, and the seamless design make the Grommet top and bottom curtain a great option to invest in.
6. Beige Curtain — the Safest Option to Opt For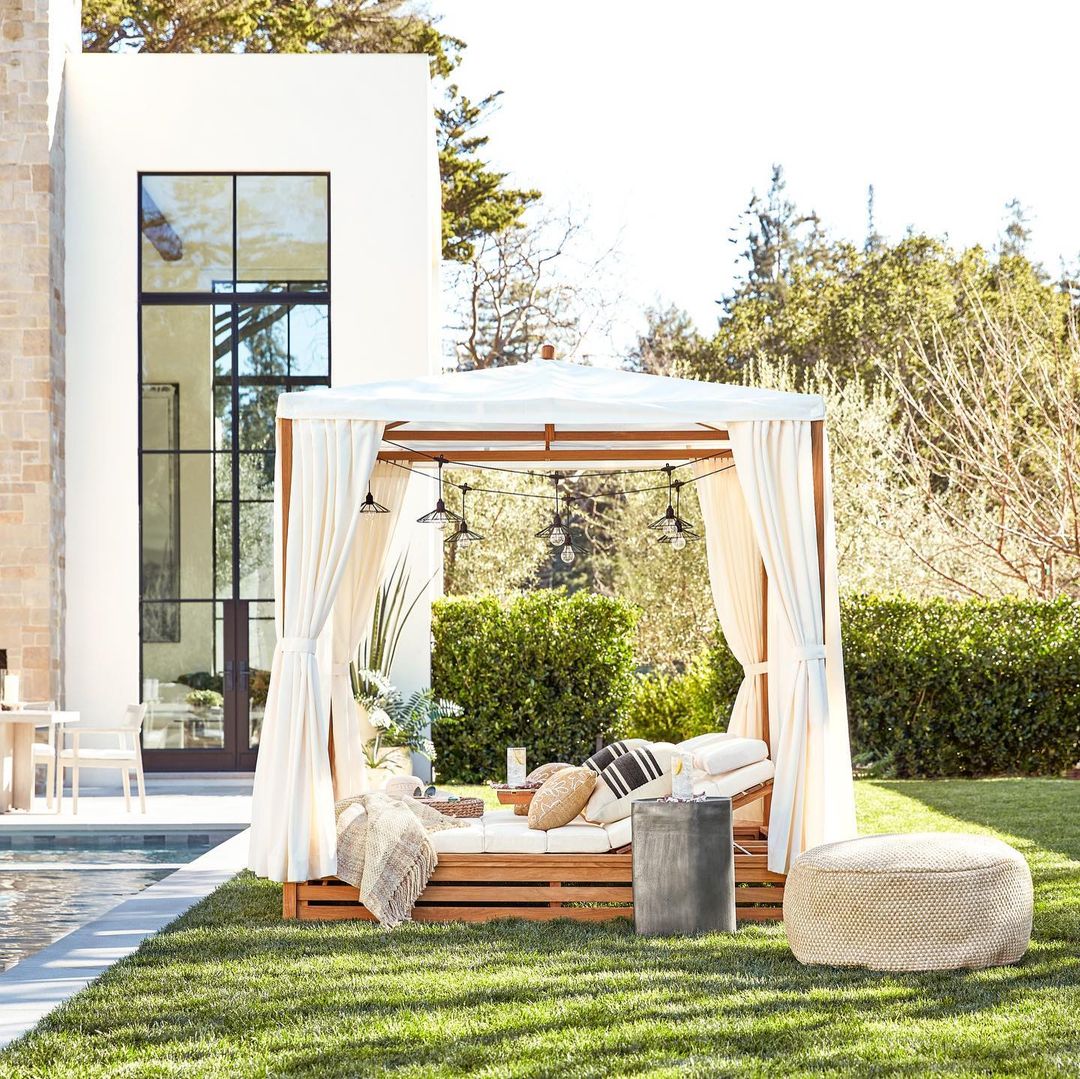 Every outdoor accessory, including curtains by SnowCity, is thoughtfully crafted with high-end materials. So quality and characteristics like shading, light blockage, wear and water resistance, and waterproofing are guaranteed.
But if you are one particular person about colors and scheme, we suggest the beige curtain. This neutral hue is one of the safest options when you're clueless. Complimenting every theme, this fool-proof color and the perfect curtain can accompany you forever. Pair it with another pastel shade or bold colors like maroon or neon pink, and watch it never disappoint you!
7. Outdoor Curtains in Blend Fabric — Durability Guaranteed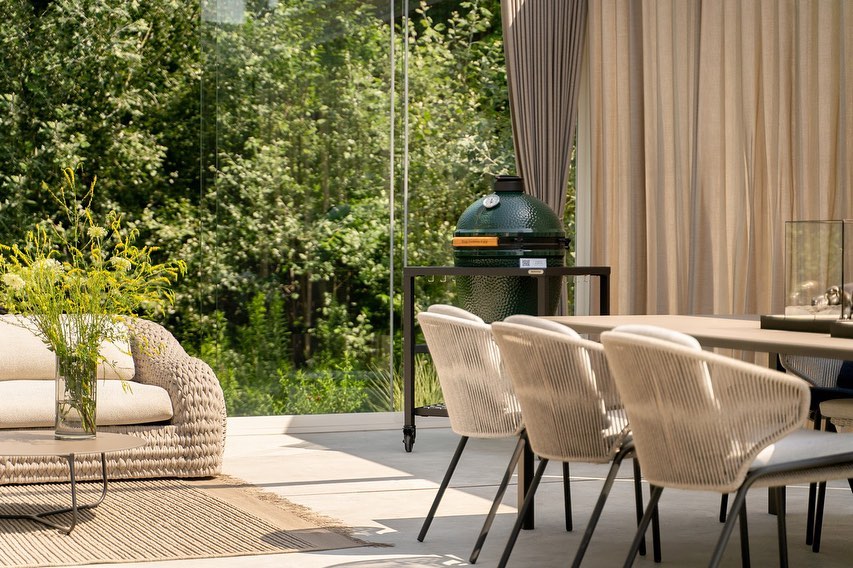 Don't give it a second thought if durability is your foremost requirement. Made with a blended fabric, the curtains are the hallmark of toughness and resistance. Aiming to provide the curtains with a sufficient shelf life, the material is fabricated by blending various tough fibers.
Besides, toughness and durability, these curtains are equally pleasing for sight. The perfect tailoring, seamless design, and header type make them instant picks.
Also, these curtains are tested for sunlight, water, and wear resistance. Meanwhile, SNowCity ensures to provide you with the same material in many beautiful colors to let you enjoy both quality and appeal.
8. Tab Top Curtains —- Let the Style Kick In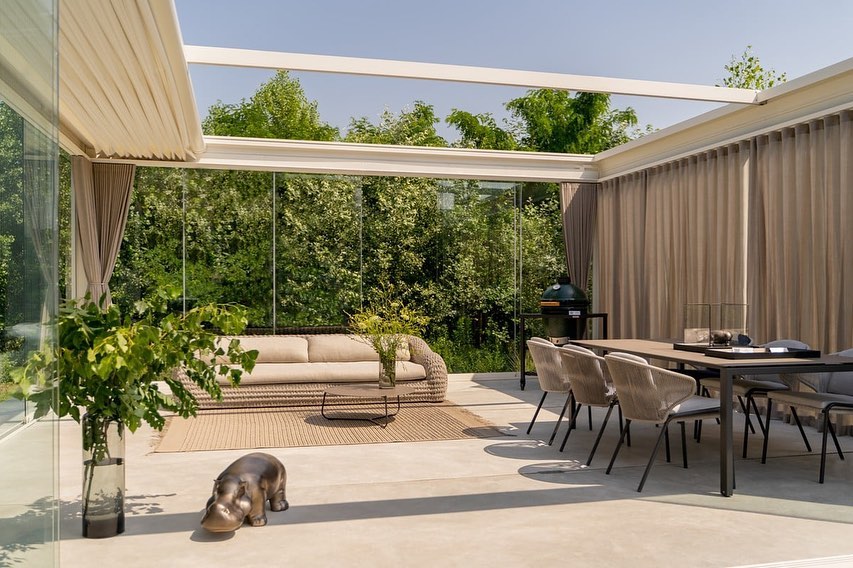 Now, this is BIG! Set aside the boring conventional curtains and set your patio more like a studio. And allow these tab-top curtains to do the rest. With delicate yet tough fabric and a beautiful fall, these curtains can enhance the look of your gazebo or patio within seconds.
Install them according to your preferred design and transform your patio moe into a King's magnificent court.
These curtains are made of super tough polyester fibers, which are further treated with waterproof material to add more years to the curtain's life.
9. Herringbone Curtains — Bring the Serenity Outdoors
Herringbone is never out of fashion! The decent pattern is timeless, and herringbone curtains! Holly Molly! It's another way to transform the entire look of the curtains both indoors and outdoors.
The herringbone curtains by SnowCity are available in 3 designs, various sizes, and an array of various colors to please your gaze. With its beautiful pattern and tough fabric, the herringbone curtain swears to protect you and your patio from the weather and the sun's harshness.
10. PENGI Outdoor Curtains in Linen — Embrace the Softness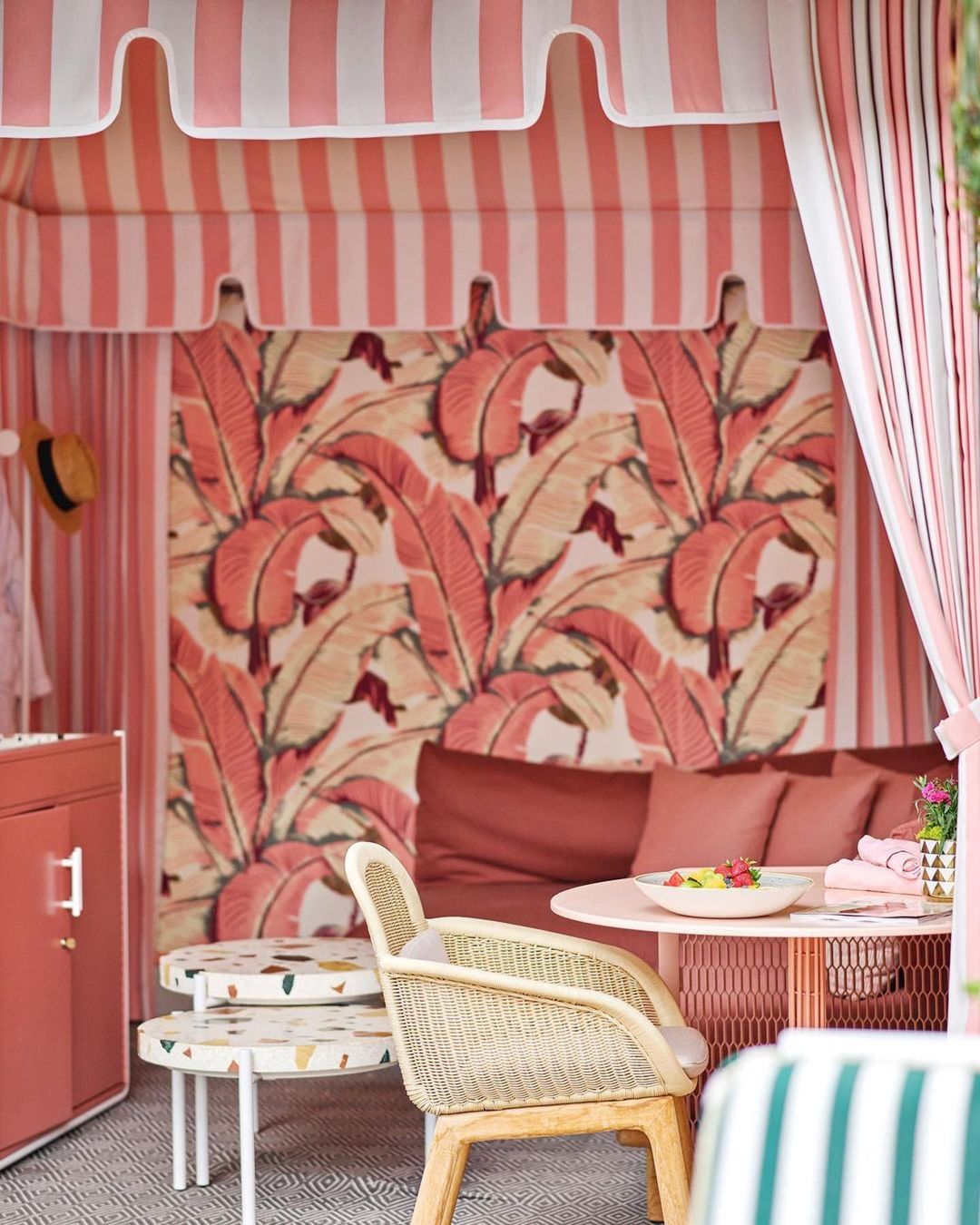 Best for every season, the Linen Curtain by SnowCity is all worth it. Made of 100% solution-dyed acrylic fabric, the linen curtains are liked among the masses for being sturdy and good-looking.
Like others, these curtains too are treated with DuPont Teflon nanotechnology, which hikes the waterproofing ability to level 4. Also, these Pengi fabrics have proudly passed the weather simulation test with a weather fastness level of 7.
Similar to other options, linen curtains are available in various sizes, designs, and colors. So select the one according to your theme and enjoy the fall on your patio concealed in love!
Conclusion
Enhancing your outdoor space with the right curtains can make all the difference. SnowCity offers a remarkable range of outdoor curtains, each tailored to meet specific needs and preferences. From sheer curtains providing a delicate balance of light and privacy to durable bamboo fabric curtains that resist the elements, there's something for everyone. Whether you seek warmth during winter with thermal curtains or a touch of elegance with herringbone patterns, SnowCity's quality and variety shine through. So, elevate your outdoor experience this fall and beyond with these top 10 outdoor curtain options, enhancing both function and style.
Comment